The task was to design a microblogging business tool to be bought and used by client/other organisations that could be used both inside organisations and in conjunction with partner organisations. However the data would be subject a range of different sucurity levels. The tool required user access permissions to be set by: nation; organisation; project; clearance level.

This design also needed to have a spontaneous appeal to support take-up. As such it focuses on the user's interest areas, it connects the user with others in that space and allows for personalisation of the furniture of the interface, by the company.

The intention was to provide something that is client and user-owned, technically and conceptually from database to interface.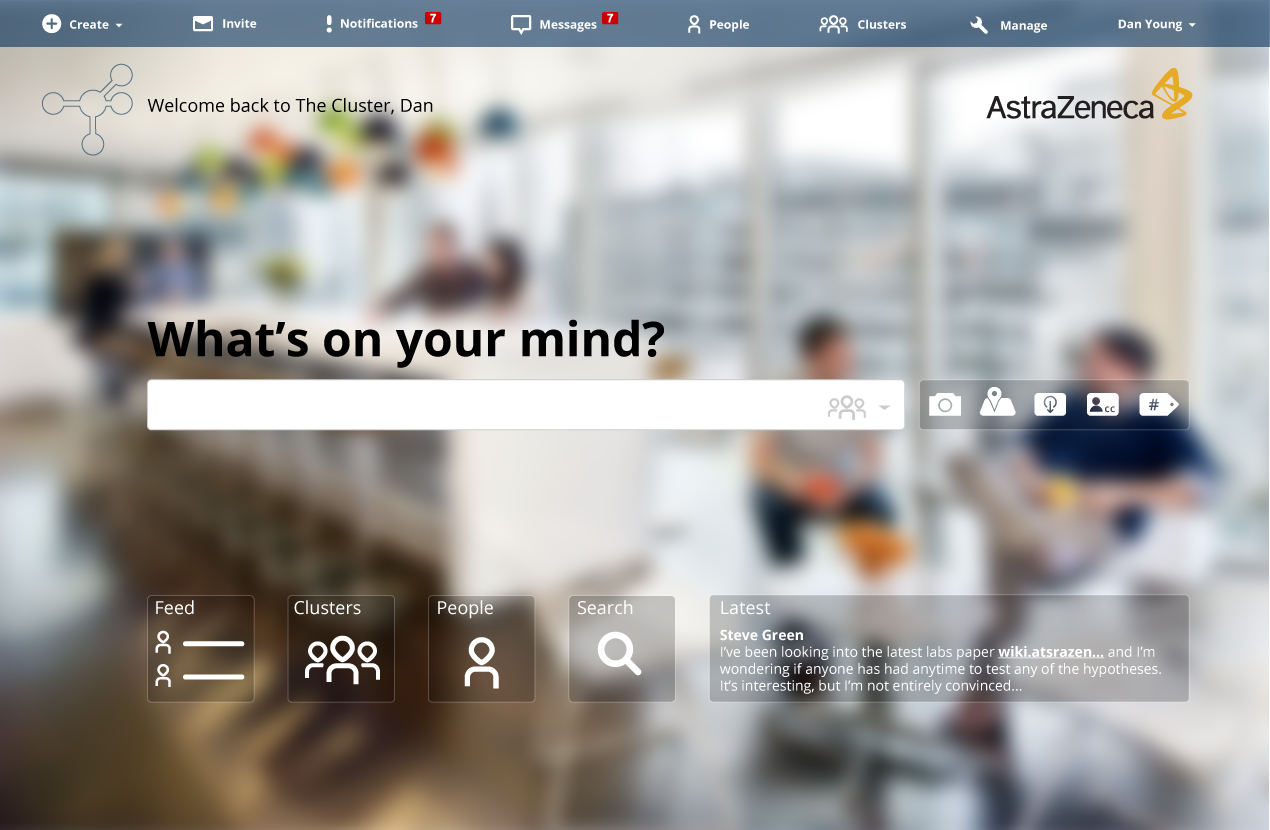 Architecturally these sites should be quite simple. In essence you read things, write things and find things, or perhaps organise them instead / as well. The home page above reflects this at the highest level with a minimalist set of options, a comprehensive global nav across the top of the screen and a modern style, graphically suggesting social engagement in the workplace.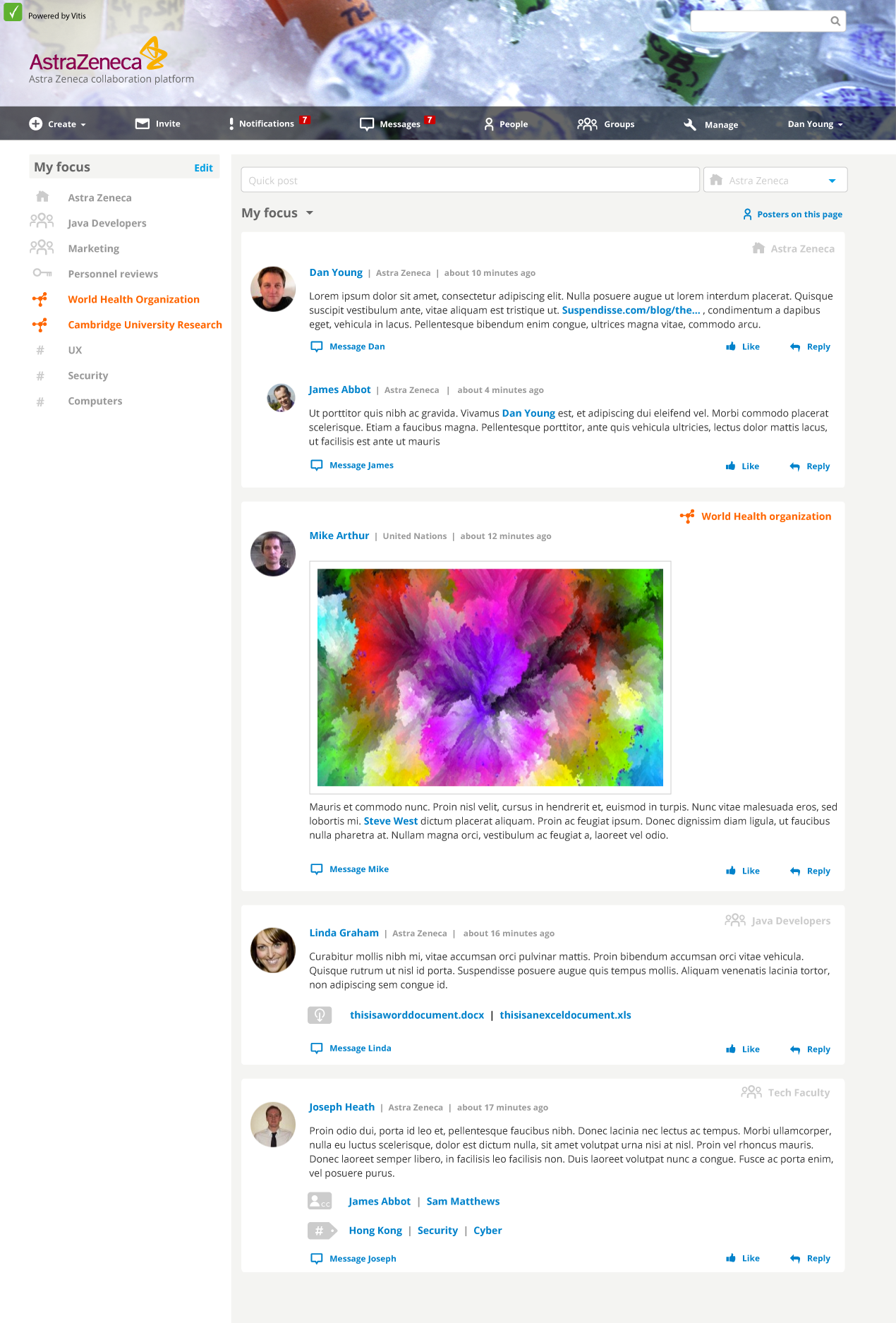 The content interface at a user level collates a feed from across the users groups and filtered by theiur security clearance - as defined by organisation, nation, personal clearance, etc.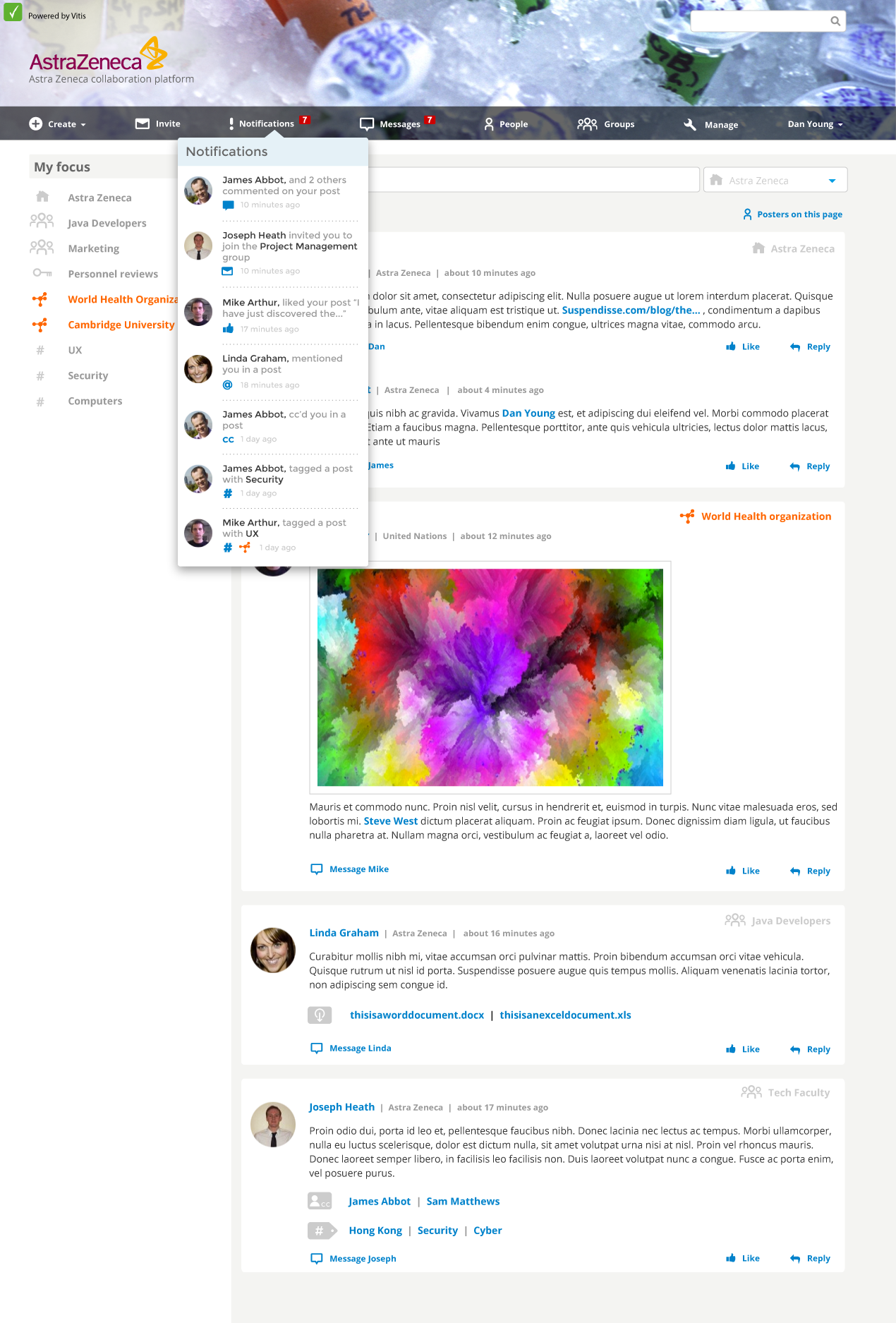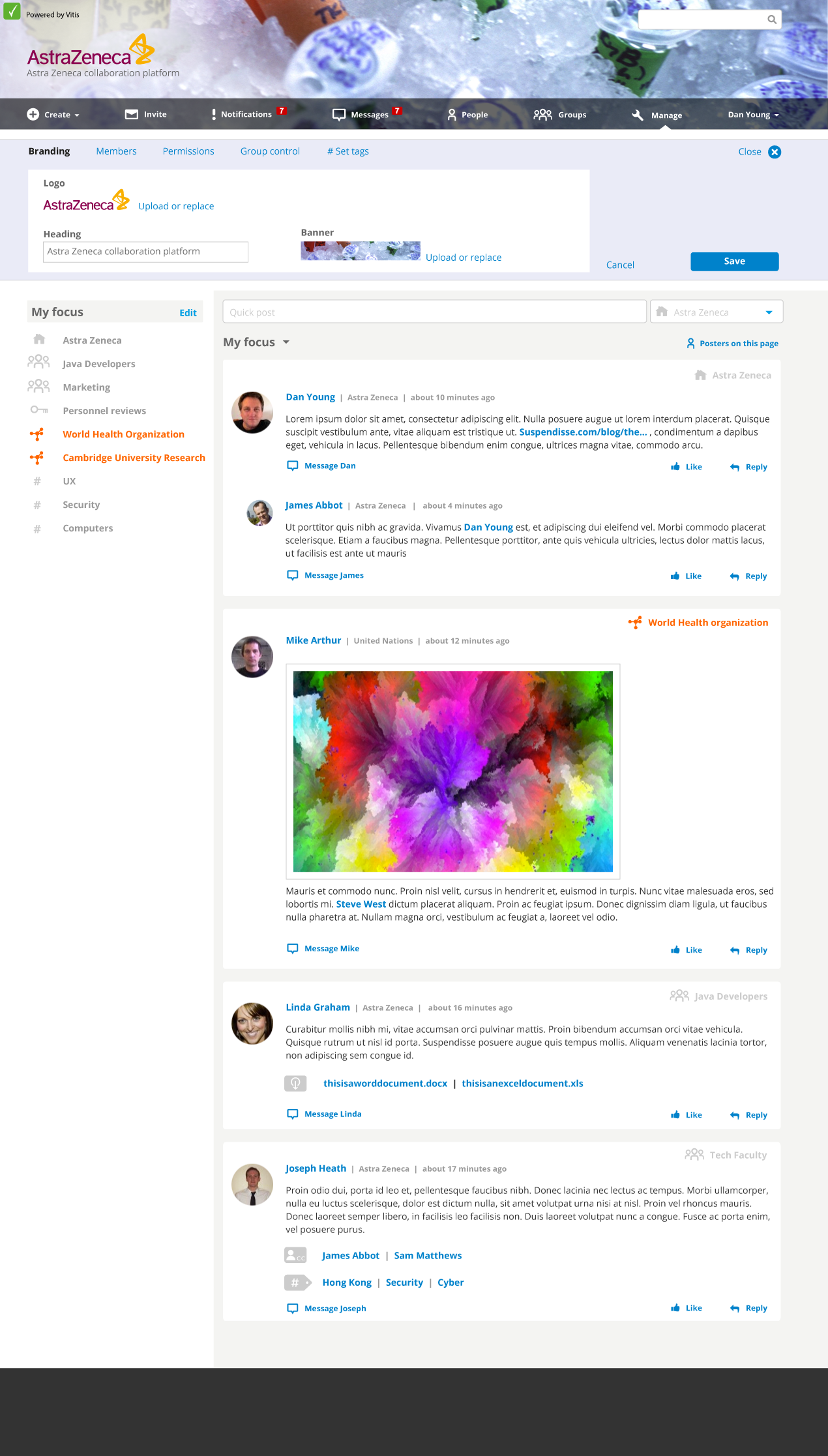 The administrator and personal level would allow users to personalise their interface.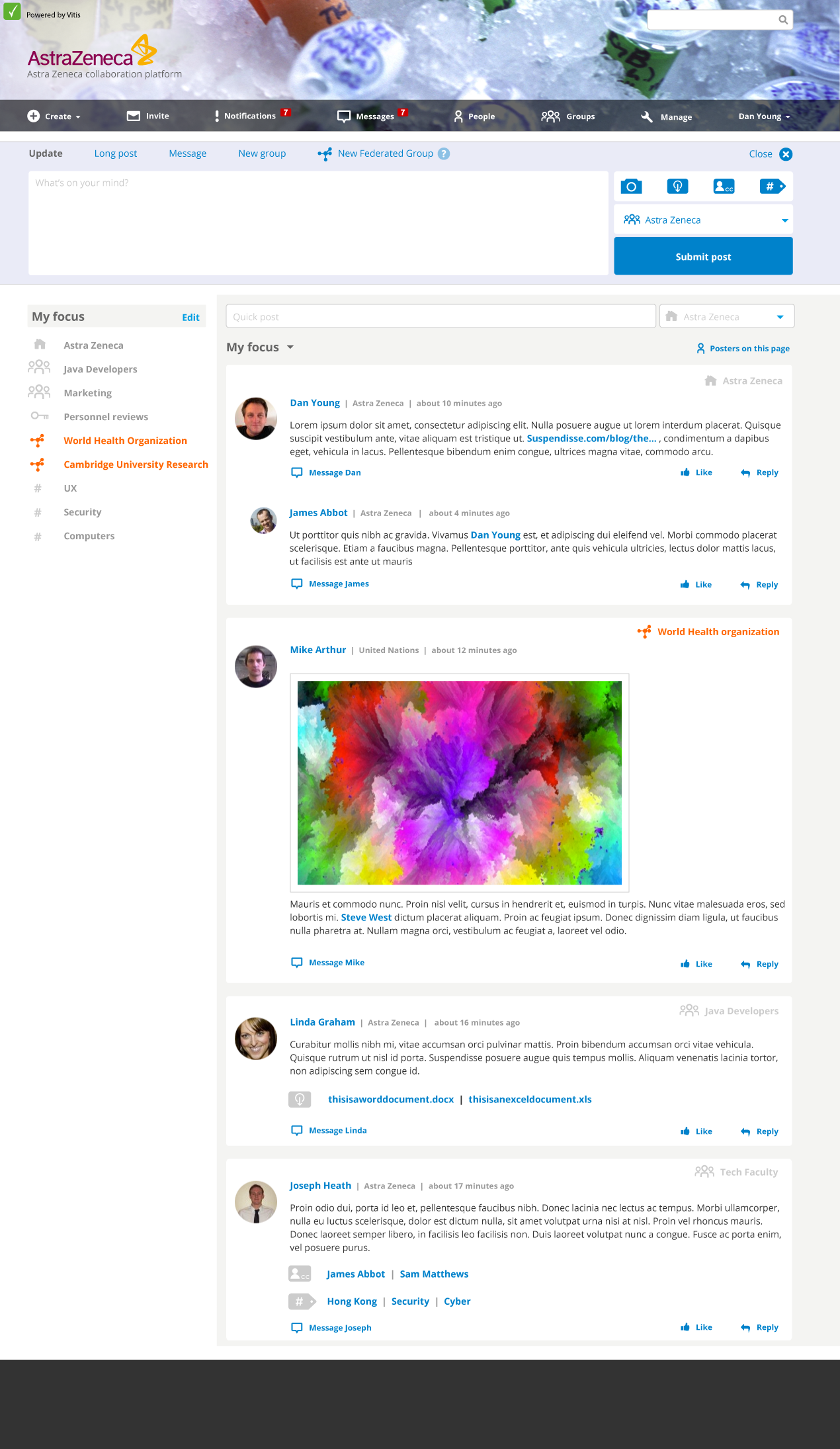 Support for posting a range of media